Dreamforce
It's Almost Time for Dreamforce 2022
Join the Salesforce Security team in celebrating Dreamforce 2022 with more than 1,000 sessions and security-themed activities!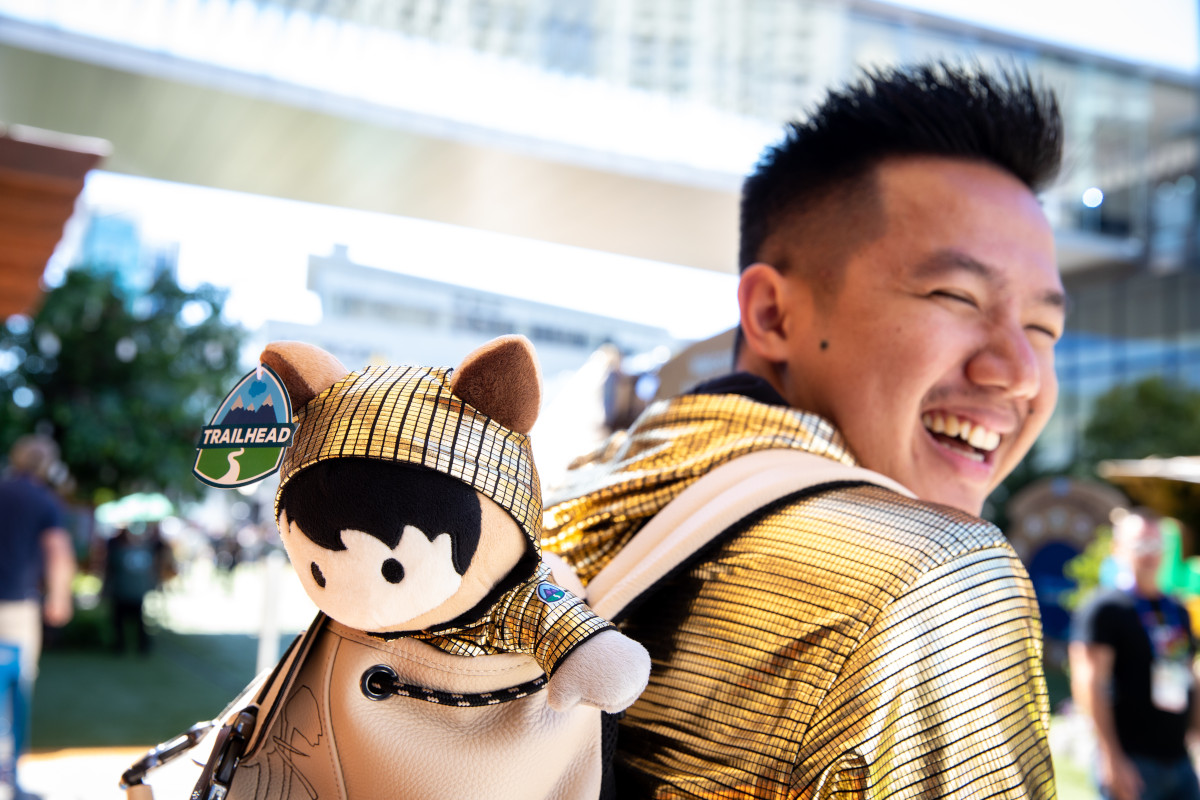 Part tech conference, part homecoming, all inspiring — it's almost time for Dreamforce 2022! And this year, it's going to be a Dreamforce to be reckoned with, because September 20-22, we're celebrating the Dreamforce 20th anniversary. Whether you're joining us in San Francisco or virtually on Salesforce+, Dreamforce is the place to be for new product launches, exciting keynotes, in-depth sessions, a speaker lineup that's out of this world, and career-changing experiences. Did I mention it's Dreamforce?
We're So Excited
The Salesforce Security team isn't just excited to party with y'all, we can't wait to share the tools, training, and support you've asked for (and we've worked hard on) with each and every one of you. And we'll be doing it all in person again! This year, there are more than 1,000 interesting and informative sessions — many of them security themed — you can drop in on, including:
Learn How Your Data Is Secured in Hyperforce, with Salesforce Information Security Director, Nochum Klein, during which you'll go under the hood to see how we leverage Hyperforce to secure customer data and live our #1 value of trust.
In the Future of Security for IT Leaders, you'll get a look at the latest innovations on the roadmap for security, privacy, and identity on the Salesforce Platform and learn how to secure your Customer 360.
Secure Government IT will cover how Salesforce fosters innovation while helping to meet the compliance and cybersecurity requirements of government IT.
Build Secure Automation will show you how you can accelerate growth while protecting your org from security and privacy blind spots.
And in my own session, The Admin Guide to Becoming a Cybersecurity Advocate, you can learn how to effectively advocate for cybersecurity as a priority, navigate conversations with stakeholders like CISOs and C-suite leaders, and get the resources/tools you need to protect your org. Bookmark my session so you don't miss out on this important guidance!
Want more security content? Check out the session catalog for even more on all things Security at Dreamforce!
If You're an #AwesomeAdmin
The first place you'll want to stop is the Trailblazer Forest, where you can find the Permissions & Security Controls demo in Platform Park. Here you'll learn how to manage user access both inside and outside your org. You'll also find demos with information on our security products in this area, like Security Center and Privacy Center.
Make sure to visit the Admin Meadow, full of resources, support, and information. Here, you can engage with the Admin Skills Kit, sign up for a 1:1 consultation with a Salesforce Admin expert, and catch demos of best practices, app building and automation, and more. There will also be Admin Theater sessions like the crowd favorite "How I Solved It Showdown" and even some Admin Karaoke, which we're pretty sure you don't want to miss out on.
If you can't join us onsite, not to worry, there's plenty to immerse yourself in on Salesforce+. You can sign up for free here.