Be Cyber Resilient
What You Need to Know About Zero Trust
Saša Zdjelar, Salesforce SVP of Security Assurance, discusses how we're moving our trust-first culture forward.
Read the Interview >
Steps Cyber-Resilient Businesses Must Take Now
Salesforce Chief Trust Officer Vikram Rao discusses steps organizations can take to become cyber resilient.
Read the World Economic Forum article >
Hygiene for Identity and Access Management
Learn some simple IAM best practices that can help prevent downstream buildup of bad data and manual workarounds.
Read the LinkedIn article >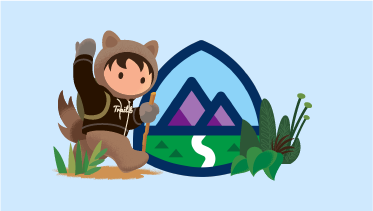 Salesforce Data Security Solutions
Learn More About Salesforce Privacy and Security Solutions
Security. Privacy. Compliance. It's on our minds, too. That's why we created the tools you need to protect sensitive data – all on the #1 trusted platform. With Salesforce privacy and security solutions, you can build securely and test with Data Mask, use Salesforce Shield to monitor threats and encrypt data, comply with privacy requirements with Privacy Center, and see all your security in a single view with Security Center.
Explore our Security Solutions >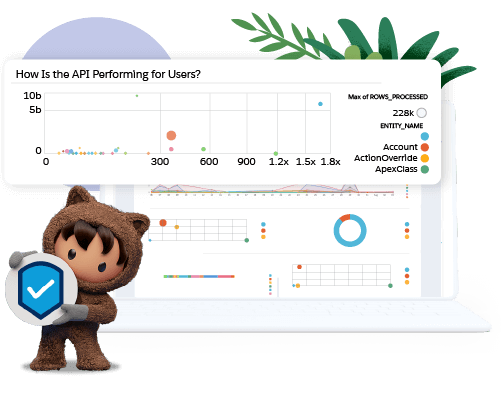 Explore Cybersecurity Careers
News
Can Closing the Cybersecurity Skills Gap Change the World?
There is an urgent need to close the current cybersecurity skills gap to ensure critical assets are protected.
Read the World Economic Forum Article >
Webinar
Discover the Many Paths to a Career in Cybersecurity
Hear from members of Salesforce's Women in Security group about their traditional, and nontraditional, career paths into cybersecurity.
Watch the Webinar >
Salesforce.com
Salesforce Futureforce: Where the Future Works
At Salesforce, we're dedicated to attracting, retaining, and cultivating the next generation of talent.
Learn More About Futureforce >
Blog Post
Have Security Intern Imposter Syndrome? So Did I!
Spending 12 weeks as a Futureforce intern with the Salesforce Security team taught me the soft skills I need to finish college strong and jump start my career.
Read Grace's Security Blog Post >
Blog Post
Force to the Future! Meet Security Intern Jade Meyer
Did you know you can intern with the Salesforce Security team? It's a great way to learn about cybersecurity and kick-start your career.
Read Jade's Security Blog Post >
Careers
Senior Data Engineer, Security Customer Protection - Slack
As a member of the Slack Security Customer Protection team, you are the first line of detection of bad actors using Slack in unwanted and unexpected ways.
Learn More About the Senior Data Engineer Role >