Be Cyber Smart
Work from Anywhere
Here are some important steps you can take to protect yourself, your data, and your work in this work from anywhere environment.
Read the 360 Blog Post >
Nail the Basics
Learn how to educate your users, protect your Salesforce org, and encourage a culture of security.
Take the Security Basics Trail >
Internet Security and Building Trust
Learn about the past, present, and future of cybersecurity from Taher Elgamel, Chief Technical Officer, Security.
Listen to the Blazing Trails Podcast >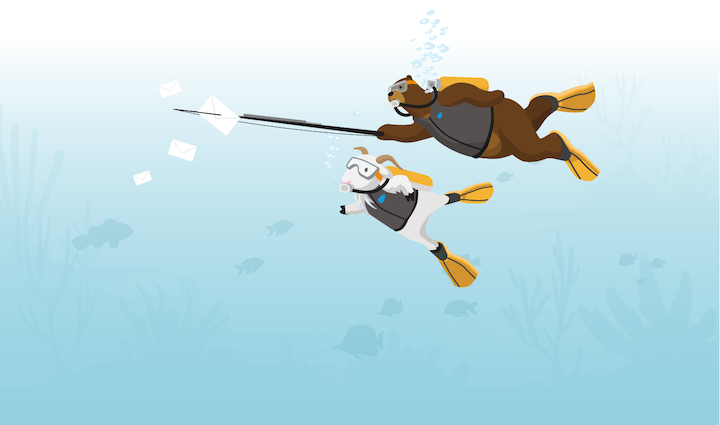 Fight Phishing Attacks with MFA
As cyberattacks grow more common, passwords no longer provide sufficient safeguards against unauthorized account access. Multi-factor authentication (MFA) adds an extra layer of protection against threats like phishing attacks, credential stuffing and account takeovers, increasing security for your business and your customers. MFA requires a user to validate their identity with two or more forms of evidence — or factors — when they log in. One factor is something the user knows, such as their username and password combination. Other factors are verification methods that the user has in their possession.
Explore Cybersecurity Careers and More
Careers
Security Awareness Specialist
Are you a people person who loves helping strengthen company culture? Security Awareness Specialists educate company personnel on security threats and how to defend against them.
Learn about Security Awareness Specialists >
Careers
Cybersecurity Risk Manager
Are you a great analyzer, influencer, and problem solver? Cybersecurity Risk Managers help develop, maintain, and evaluate organizational policies and help ensure system controls meet security requirements.
Learn about Cybersecurity Risk Managers >
Careers
Technical Project Manager
Do you have a passion for solving complex business problems? Technical Project Managers develop IT project plans including tasks, milestones, status, and allocation of resources.
Learn about Technical Project Managers >
Trailhead
Whether you're a student, veteran, or just looking to change things up, the Cybersecurity Learning Hub offers free learning for companies and individuals of all levels to develop security knowledge.
Visit the Cybersecurity Learning Hub >
Salesforce.com
Ready to build a rewarding career and a better future for all? Get to know our teams and see our values in action today.
Explore Salesforce Careers >
Salesforce.com
Equality is a core value at Salesforce and we strive to create a workplace that reflects the diverse communities around us and where everyone feels seen, heard, valued, and empowered to succeed.
Learn More About Equality at Salesforce >
Webinar
WiCyS + Salesforce Webinar
Join us for Women in Cybersecurity's Global Webinar series! During this webinar, you'll learn about traditional and nontraditional career paths, how to navigate the professional security landscape, and what Salesforce is doing to increase equality and representation in the industry.
Register for the Webinar >
Webinar
Join us for Camp Success Security where we'll guide you through the fundamentals of Org Security, take you through a Security Deep Dive, and ensure your account is secure with Multi-Factor Authentication.
Register for the Event >
Salesforce Data Security Solutions
Learn More About Salesforce Privacy and Security Solutions
Security. Privacy. Compliance. It's on our minds, too. That's why we created the tools you need to protect sensitive data – all on the #1 trusted platform. With Salesforce privacy and security solutions, you can build securely and test with Data Mask, use Salesforce Shield to monitor threats and encrypt data, comply with privacy requirements with Privacy Center, and see all your security in a single view with Security Center.
Explore our Security Solutions >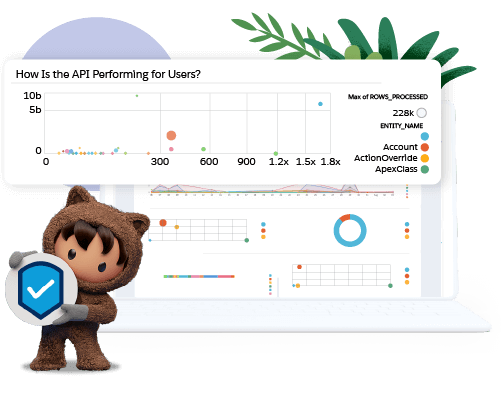 Raise the Security Bar:
The Salesforce Security Perspective