Dreamforce
Dreamforce Does it Again: The Security Team's 2022 Experience
With more than 1,000 sessions, exciting speakers, and big announcements, there was plenty to see and do. But what exactly did it all feel like? The Security team breaks it down.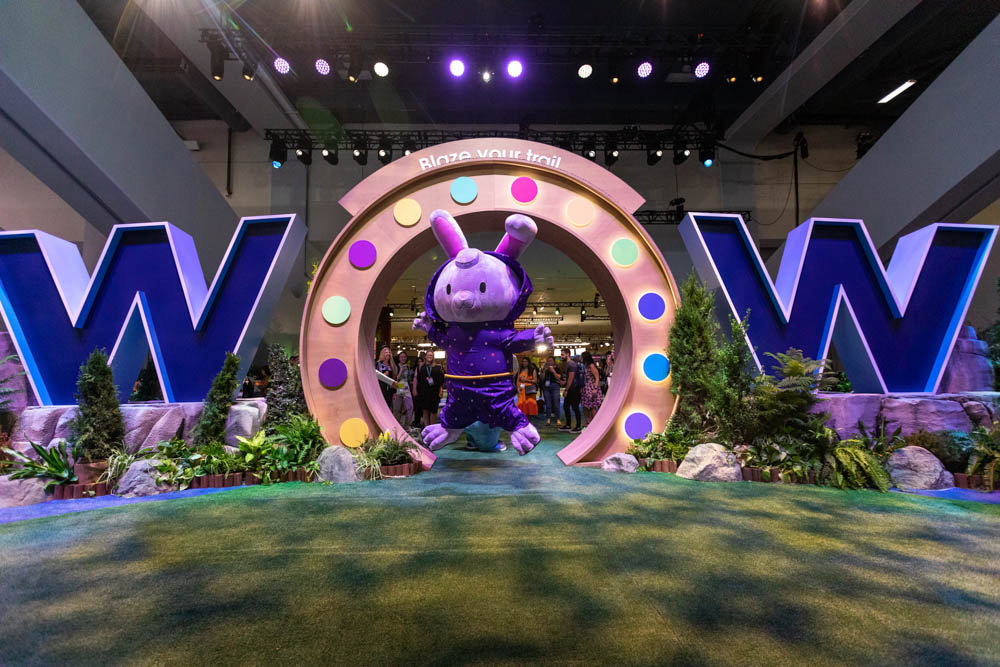 When it comes to Dreamforce, Salesforce's annual celebration of learning, connecting, having fun, and giving back, the Security team is all in. Sure, that includes actual event cybersecurity (someone's gotta do it, right?) but it also includes delivering fresh content, making new connections, reconnecting with old ones, and even a little bit of that old time rock 'n' roll.
Given that 2022 was the 20th anniversary of Dreamforce, the team was extra excited to attend, whether that was returning in-person, live in San Francisco or joining the fun online via Salesforce+. With more than 1,000 sessions, exciting speakers, and big announcements, there was plenty to see and do. But what exactly did it all feel like?
Well, for Senior Manager, Security Customer Engagement, Laura Pelkey, who delivered a presentation on how Salesforce Admins can become better cybersecurity advocates, the experience, "was awesome," she said. "It was so great to get live feedback from attendees and generate new ideas for even more content we can deliver around this topic." Of course, she also made sure not to miss Dreamfest, the event's major concert series, which this year featured the rock band Red Hot Chili Peppers.
Senior Director, Security GRC, Brandon Willitts called the show "epic," even! "It was an incredible week of learning about our products, meeting customers, and connecting with colleagues," he said. This being his first Dreamforce, Willitts was able to meet folks for the first time in real life. "I attended a Security happy hour where I finally met some of our leadership and incredible colleagues across the organization, as well as a Salesforce Military event where I and Sasa Zdjelar met and spoke with former Defense Secretary Robert Gates." While in town, Willitts also had the incredible opportunity to speak on behalf of the Security organization with the Office of the National Cyber Director with the White House. "We have several follow-ups to work more closely with them on workforce development, risk management, and supply chain risk."
Speaking of name-dropping, a huge highlight for VP, Security Communications, Heather Graubard, was attending the Executive Summit. "That team put on an incredible summit," she said, "with luminaries such as Condoleezza Rice, Van Jones, Matthew McConaghey, Al Gore, and Bono, just to name a few. I personally enjoyed the fireside chat between Vikram Rao, our Chief Trust Officer, and David Sanger, author of The Perfect Weapon and White House National Security Correspondent at the New York Times, discussing cybersecurity threats and opportunities in business".
For Product Management Associate, Arunima Sharma, Dreamforce was not only a colorful experience filled with fun, connections, and lots of smiles all around, but also an incredibly educational experience. "I especially loved going to the booths from Salesforce teams and partners, and learning how deeply connected Salesforce is to major partner ecosystems. There's so much innovation and excitement for the impact we're making in the world by working together," she noted. "It was artsy, beautiful, educational, and fun. The true Ohana culture was beautifully reflected at the conference. I'm so proud to be a part of it!"
For another Dreamforce newbie, Senior Content Writer - Security Enablement, Maureen Thom, the event shed light on just how positive the future of work is at Salesforce. "I had the chance to work at two different demo booths, for Hyperforce and Permissions and Security Controls," she said, "and over the course of three days I met Admins that were wowed by User Access & Permissions Assistant (coming Winter 2023) and answered SO many questions about Hyperforce, the infrastructure upgrade to the third party, public cloud."
Thom was also able to attend theater sessions, check out other demos, and "heard a lot about Salesforce's commitment to philanthropy and sustainability and how we're delivering on these commitments every day. I watched customers' eyes light up as they learned about new features and offerings and I learned so much about the power of Salesforce–what we do and the impact it has on our customers' businesses."
Beyond learning, she "was blown away by the experience that was created. The Moscone Center was transformed into Dreamforce National Park delivering a Customer 360 experience that was nothing short of incredible. Every detail was perfect and there was a genuine excitement to connect with customers, network with coworkers, and showcase our Trailblazer Community." Her takeaway from three days at Dreamforce? "Dream big, stay connected, and know that Salesforce really is about business as a platform for change."
Senior Manager, Security Enablement, Rachel Moussa, also onsite at Dreamforce for the first time, noted the sheer magnitude of the event. "All I can say is WOW! What at first felt intimidating turned into thrilling engagement with customers and partners who genuinely have an interest in learning, connecting, sharing, and celebrating."
Moussa's highlights? "I was so pleased to see colleagues in person after working together for months virtually. It was also really rewarding to meet a customer at the booth, recommend a session, and then later hear about his relieved concerns after further learning about the Hyperforce EU Operating Zone. There was so much magic," she said, "and something going on at every step (and there were a lot of steps!)."
While Dreamforce is a super-immersive good time, the fun didn't just stay in San Francisco. Senior Director, Security Enablement, Glenn Clark, took part in the Salesforce+ experience, noting that, "you still felt like you were part of the Dreamforce momentum even from afar." How so? Glenn popped into the Salesforce Bellevue, WA office for viewing parties of sessions including the always awesome keynote with Co-CEOs Marc Benioff and Bret Taylor along with special guests, and a session with EVP, Global Enablement Jody Kohner and actor and writer Simu Liu during which Liu shared how he has forged his own path from immigrant to superhero and proudly represented his community while staying true to himself and wellbeing.
While we're so proud of our entire Trailblazer Community, and lucky to be able to participate in such an incredible event, the fun doesn't stop there. In fact, we offer year-round events like TrailblazerDX, Connections, and our global World Tours—with product announcements, networking, and always a few surprises.
And you can see the highlights from Dreamforce, and pick from 200+ on-demand episodes tailored for you by role, topic and industry, all on Salesforce+. We can't wait to meet you out there!