Public Sector
Protecting Government Data in Transit: Introducing Salesforce Private Connect for Government
Life in the cloud comes with its risks, especially for Government customers. Private Connect is one of the newest ways Salesforce is safeguarding customer data in transit.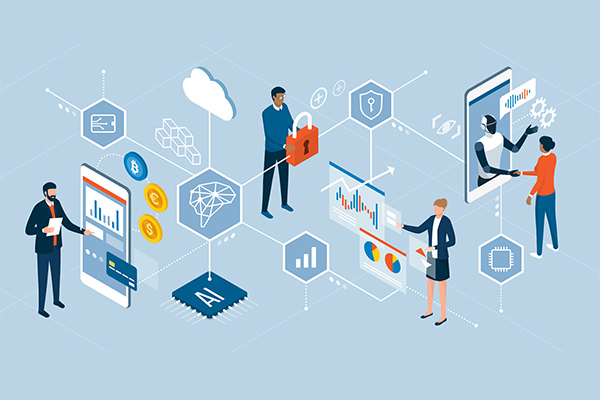 As our world becomes increasingly interconnected, the risks associated with exposing sensitive
data are ever-present. This threat is not only the genesis of the entire cybersecurity industry but
accentuates further risk for government organizations transitioning to the public cloud. Factor in
the need to navigate a sea of compliance requirements and you have a daunting challenge for
government organizations – whether adopting IaaS, PaaS, or SaaS.
For institutions moving to the cloud through software, Salesforce Government Cloud offers a
secure, easy-to-implement, low-overhead solution, fast tracking the opportunity for mission
success and digital transformation within government organizations. Until recently, certain data
risks were inherent to using cloud as customers had to transmit their data across the public
internet to connect to our platform. This is why we're especially pleased to introduce Salesforce
Private Connect, which moves the traffic off of the public internet and minimizes the risk.
The newly FedRAMP-High and U.S. Department of Defense (DoD) Impact Level 4 authorized
feature allows U.S. public sector customers to easily and securely connect their workloads in
Amazon Web Services (AWS) GovCloud to their Salesforce orgs. This upgrade keeps network
traffic inside the AWS data center backbone and away from the threats like malware and
malicious actors on the public internet.
Salesforce Private Connect takes a proactive stance by isolating Government Cloud Plus
customer data from the public internet. This isolation minimizes the potential attack vectors and
drastically reduces the chances of unauthorized access. By channeling data through a private
connection, information remains hidden from prying eyes, adding a crucial layer of protection to
government business operations. Agencies and contractors now have greater control over and
can be more confident in the security of their data in transit.
Private Connect, built on AWS PrivateLink, shows the value of our strategic partnership with
AWS as it reduces both the complexity and the attack surface. Private Connect does this by
allowing joint Salesforce and AWS customers to easily and securely connect their workloads
and route traffic via internal connections instead of traversing the public internet. To learn more
about how Private Connect works in Government Cloud Plus, see: Private Connect in
Government Cloud Plus.
At Salesforce, trust is always our top priority and with the launch of Private Connect in
Government Cloud Plus, we are reaffirming our commitment to providing not only industry-
leading solutions but also simplicity and peace of mind. By leveraging our FedRAMP-High
authorized private networking solution, government agencies can be confident in their security
and focus on their mission.