News and Events
Introducing the Security Blog from Salesforce
The Salesforce Security team is excited to launch this space where we can further empower everyone to be a security trailblazer and offer an inside look at our trust-first culture.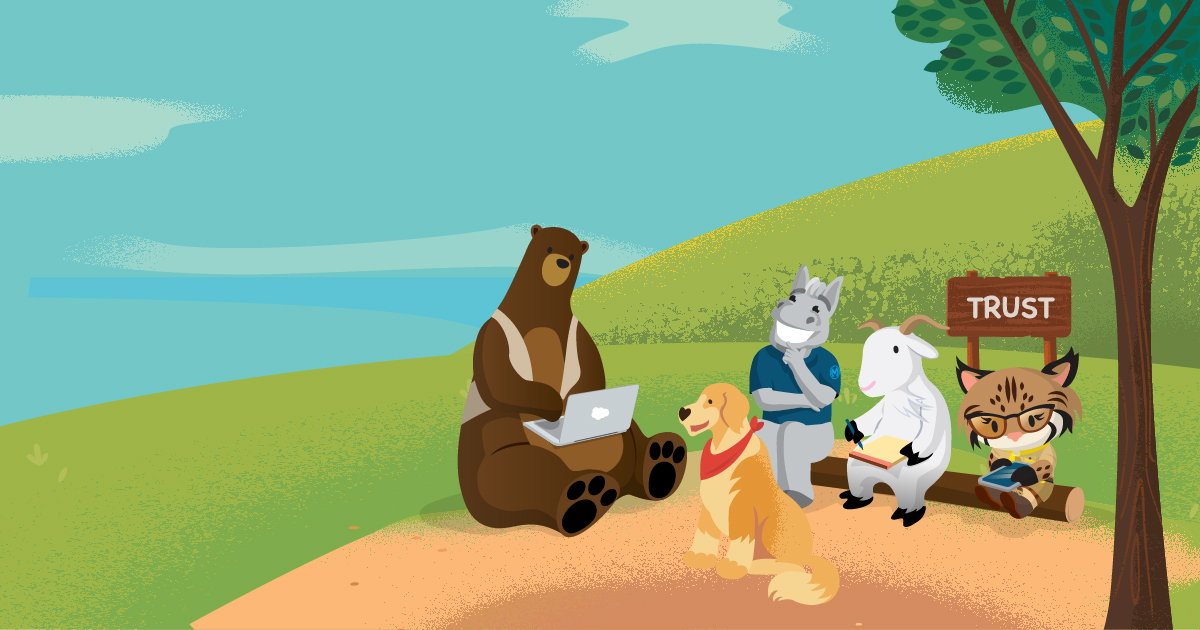 For many folks, "cybersecurity" is a word that can create fear, anxiety, and confusion. And it's easy to understand why. All you have to do is glance at the latest headlines. A global pandemic, a massive shift to working from home, and international conflicts have all brought increasing cyber threats into sharp focus. In 2021 alone there was a 13% increase in ransomware breaches — more than in the last five years combined. And these threats aren't just a loss of personal data or dollars. As both technology and attackers get more sophisticated, we are seeing entire supply chains and critical resources affected.
But I'm not here to scare you. In fact, I want to help ease those fears and anxiety, and make cybersecurity more accessible and understandable to all. Why? Because if we take cybersecurity out of a purely technical space and talk about it openly and simply, we can all be, well, more secure.
Giving You Something to Talk About
Trust was our number one value 20 years ago when Salesforce started, and it stands today. And trust and security go hand-in-hand. To us, trust is your ability to depend on Salesforce's security, performance and transparency; to know your data is safe, and available — to be accessed when, where, and how you intend.
We haven't just built products aiming for the highest level of security and privacy by design, but we also provide unparalleled visibility into real-time system performance, security, and compliance information at trust.salesforce.com. And here on our Security site, you can find countless user-friendly tools and resources to help you safeguard your sensitive data.
We also share our tools and lessons learned with our entire ecosystem of customers and partners. Whether it's product information, training, and support or free access to cybersecurity education, we take a collaborative approach to security. Not only do we build security into everything we do at Salesforce, but we know that if we work together and share ideas and resources, we can all stay ahead of the curve.
Behind the Scenes of Salesforce Security
It's with collaboration and transparency in mind that the Salesforce Security team is excited to launch this dedicated blog! We wanted a space where we can further empower everyone to be a security trailblazer. A space to share product, process, and platform security insight along with offering an inside look into our trust-first culture.
Want to know more about what it's like working on the Salesforce Security team? You'll find that here. Need the latest intel on where to find us at Dreamforce? We've got you covered. You'll even be able to peek into some of the unique challenges we're solving for and learn new ways to keep your data safe and secure. I hope you like what you find here. I know I'm looking forward to hearing from our entire team as they bring new content your way.